Savannah Photographer + stylist + planner + memory maker, and so much more…
I'm a newborn photographer Savannah GA and I help new moms (and even seasoned ones) capture the pictures they want to remember. Because let's admit, welcoming a little one is a busy and exciting time. That's why I have created an experience that takes the workload off your shoulders, allowing you to focus on just being a mom.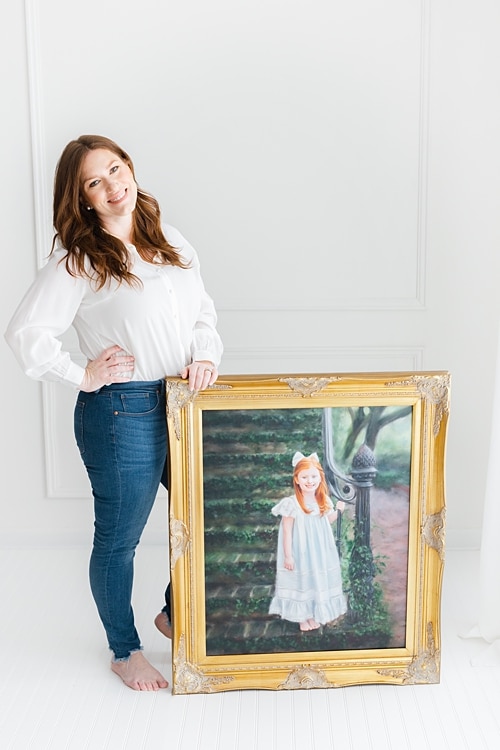 "Katrina made it all go so smoothly and I love every single picture we got!  I cannot wait to have them framed to decorate our house"
IT STARTED WITH
A MELTDOWN
And it wasn't my daughter's…
Hearing the sweet words… YOU'RE PREGNANT put me into instant planning mode. I was so EXCITED! After over a year of trying (and tears), I was finally going to be a mom, and I wanted everything to be perfect.
After all, I waited my entire life for this very moment!
I knew just what I wanted when it came to her newborn pictures. Something timeless, her in my smocked Feltman's, me holding her, celebrating everything we had been through. Gosh!!! The first lesson I learned as a momma? Nothing goes as planned. Caffeine anyone? Once she arrived, I was exhausted, learning to nurse, and out of my element. This was kicking my planner-driven heart in the rear.
I was determined nonetheless
to make it perfect.
Once picture day arrived, there was no denying I bit off more than I could chew. Nothing fit. My milk was in. I was emotional and, needless to say, totally overwhelmed. I sat in the lobby of the photography studio and balled. Hello, hormones!
Then, I single-handedly made a decision I regret to this
day…I sat out of her pictures.
That moment in our story is the very reason I opened KBP. I knew other new moms had to feel this way, wanting everything to be absolutely perfect. As new moms, we have enough to do and focus on. This change is a big one, but it doesn't mean that you have to miss out on the memories. At KBP, you get to focus on being a mom, whether you're a new or seasoned pro.
THE HEART BEHIND WHAT WE DO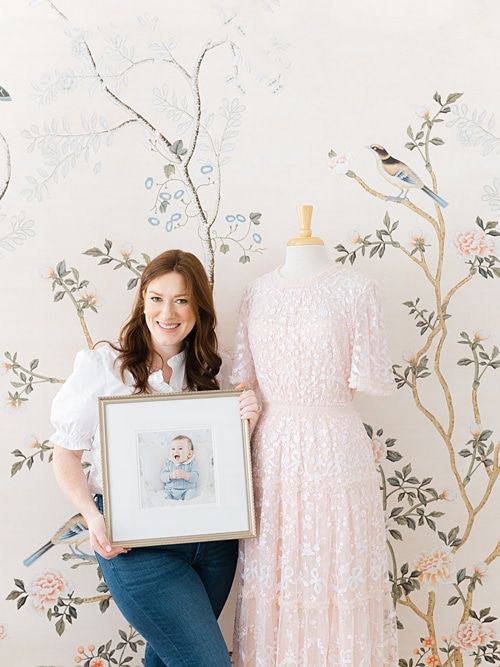 More often than not, we hear how wedding photos are still hidden on a dusty USB, waiting for a free day to finish them yourself.
Now… you're a brand new mom, so in awe, with the beautiful baby you just brought home. You know your foggy, sleep-deprived brain can't possibly remember all of her sweet little details, from her wrinkly toes to her squishy cheeks. And you need help to capture her classicly, announce her, and preserve your memories where you can see them every day. Not just when you occasionally scroll through your phone.
DOES THIS SOUND LIKE YOU?