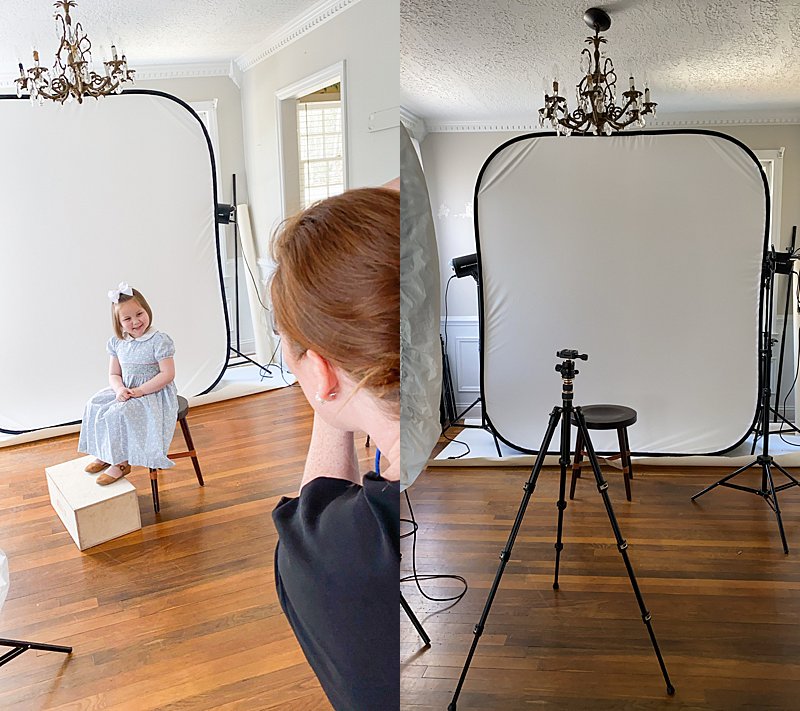 With the recent rise of traditional interiors and classic shows like Bridgerton, we have also seen an increase in popularity in our Heirloom Vignette Portrait Event. Held every spring, this event provides the very best in classic children's portraiture. A simple bust portrait, flaked in a soft white vignette allowing your sweet little one to shine through. Today's post is a guide to our event, what to expect, and how to get the most out of this short 5-10 minute session.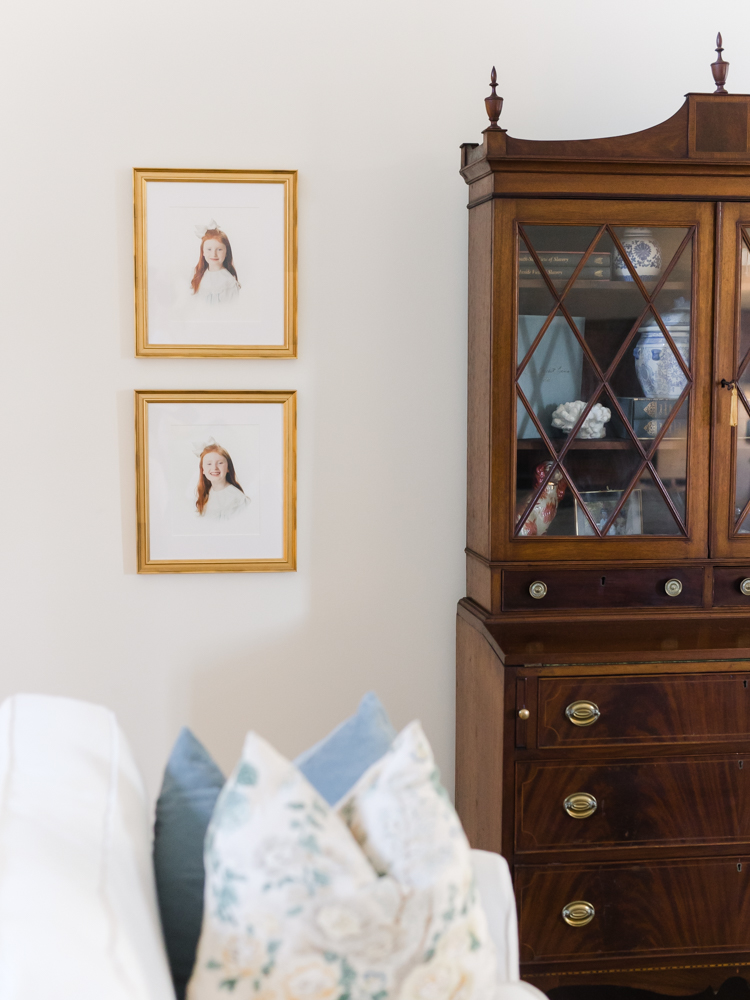 WHAT WILL THE EVENT LOOK LIKE?
You'll arrive in our Rincon, Georgia studio just 10-15 minutes before you schedule time. You'll use this time, to dress your little one or pull from our studio wardrobe. Our heirloom wardrobe collection has a variety of sizes mostly in shades of soft white, blue, and light pink. If you do need assistance with wardrobe before the event, please email us at [email protected] to get a sample of the outfits in your child's size.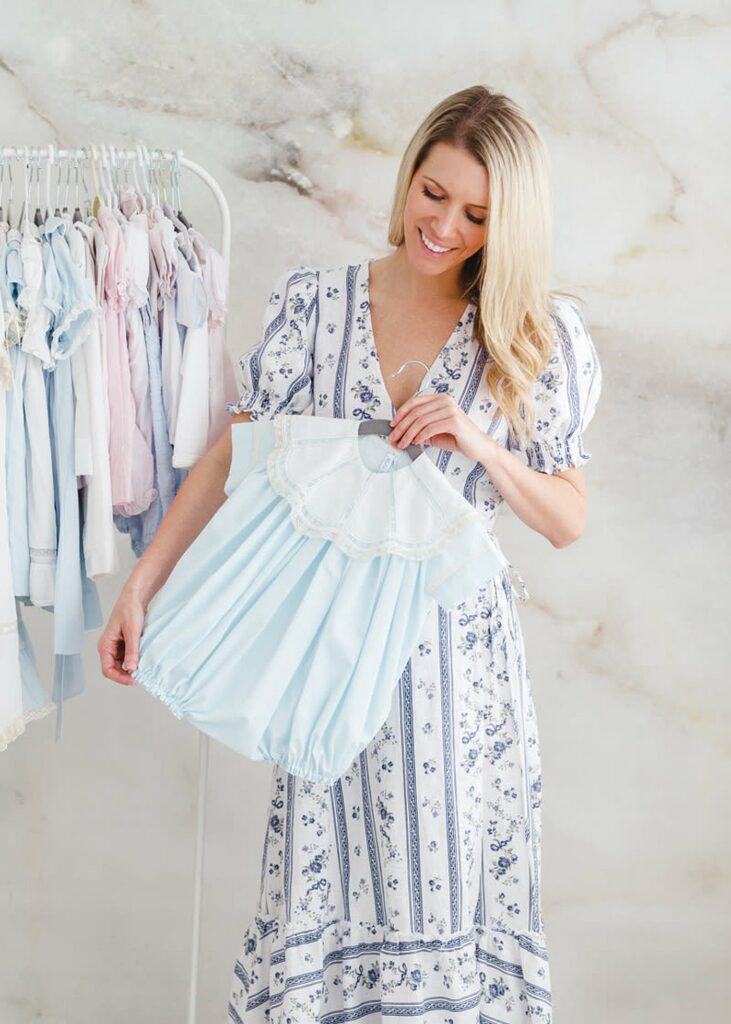 Once dressed they will sit on our miniature stool or stand (best for toddlers) while we work to get a variety of portraits to include smiles, and serious, and fun personality shots. This is where the magic happens! We are able to capture a variety of looks in just a matter of minutes.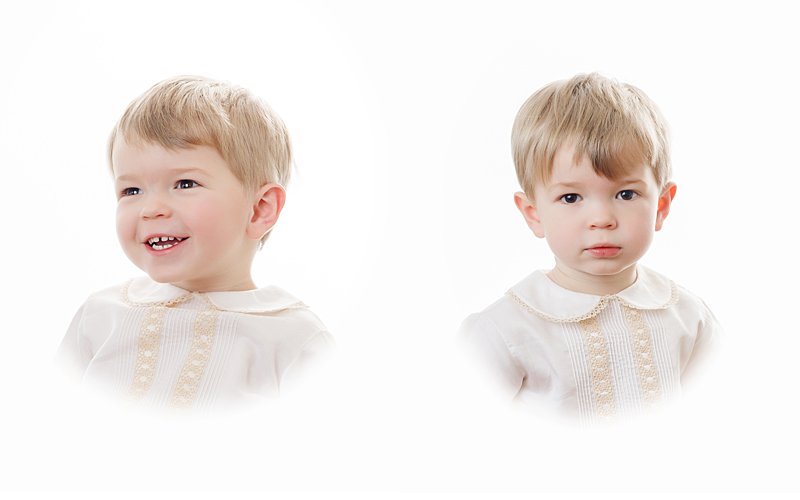 WHAT IF MY LITTLE ONE DOESN'T PLAY ALONG?
Getting the most out of your heirloom session comes down to a few simple tricks and some preparation at home.

1. GET A FULL NAP IN AT ALL COST
If your child still takes a nap, make sure to book a time outside of nap time. Also, insuring a full nap happens at ALL COSTS!
If you have an hour or so drive, this may mean driving in the car while they sleep and letting them wake naturally. Grab a starbucks and a good audiobook until they get that full nap in. If you live 30 minutes away or less, let them nap at home and then head to the studio.

2. SLOW WARMERS THIS IS FOR YOU
If your child is unsure about new places or people, you may want to arrive a few minutes early, let them watch a session before theirs, and see that everything is safe and okay.

3. TRY ON YOUR OUTFIT AHEAD OF TIME
Some kids hate itchy fabrics or funny waistbands, if this sounds familiar, try your outfit on a few weeks in advance and let them get used to it. This will help prevent meltdowns on the day of your session

4. THIS IS FOR THE OLDER KIDS! PRACTICE THOSE SMILES
The best part of heirlooms is getting a variety of different personalities. If your child is 5+ practice going through a soft smile, fun laughter, and a serious face. Plus it will make for fun at our session together. Most kids love sharing what they have been practicing.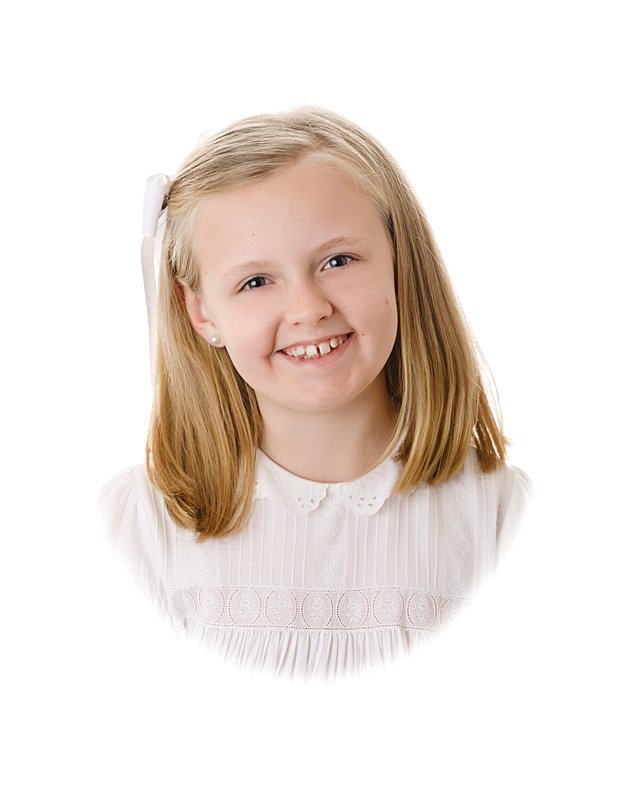 Our Heirloom Portrait event will open for bookings on 2/7 at 8:30 a.m. Want early access and additional details? Join our waitlist here. If you have any additional questions or want help picking out a wardrobe email our studio at [email protected]
FINISHED HEIRLOOM PORTRAITS