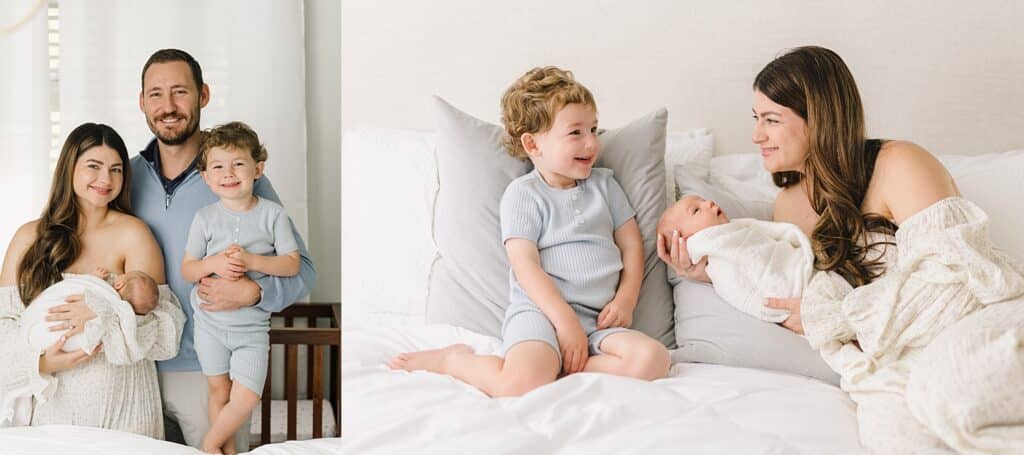 In our Savannah studio, our newborn photo sessions frequently feature a toddler sibling. As someone raising a toddler, you are aware of the difficulties that come with this stage. It tends to be a period marked by power struggles, and it can be exhausting. Let's face it, toddlers keep us moms on our toes, and even the slightest inconvenience can lead to tantrums – like cutting their toast the wrong way. Yikes!

However, as a seasoned photographer with almost 10 years of experience working with small children, I can assure you that there is a way to have a seamless session with younger siblings and still capture the portraits you want.
HERE ARE MY TIPS FOR A SMOOTH NEWBORN PHOTO SESSION WHEN INCLUDING TODDLERS
1. Schedule the photoshoot when your toddler is well-rested and fed, and try to work around their nap and mealtime schedules. Make sure to communicate their schedule to your photographer as well. Mornings tend to be better than afternoons for this age group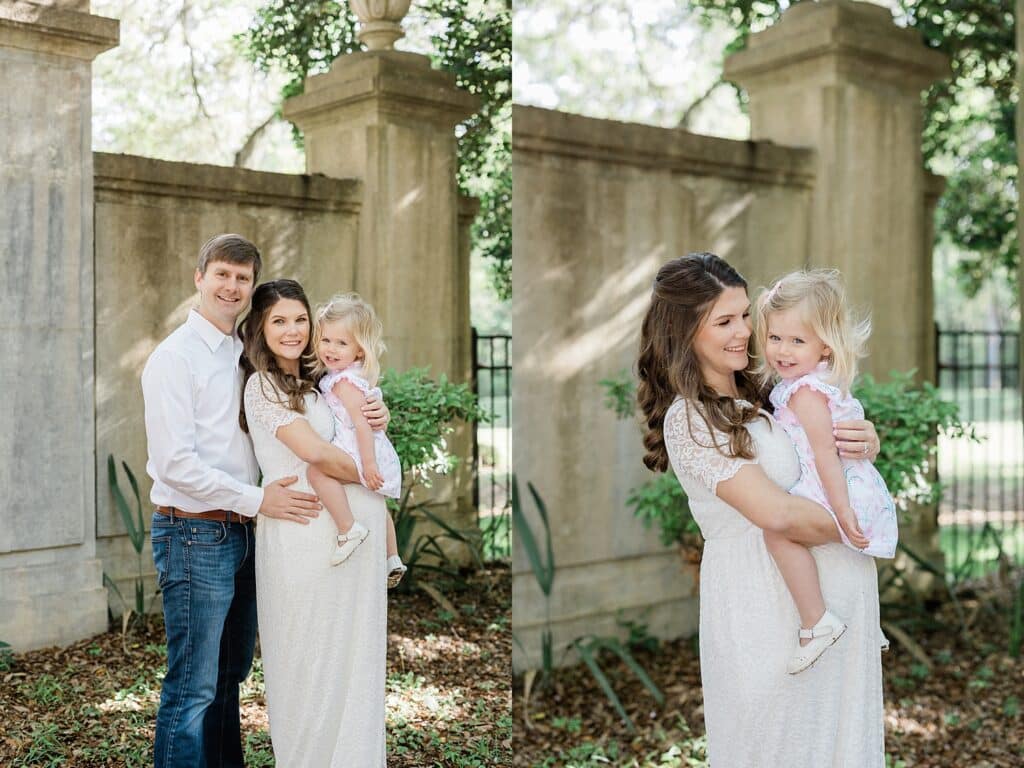 2. Consider having dad and siblings arrive 1.5-2 hours after mom and baby. This will prevent them from becoming restless and bored, even if you provide entertainment like a tablet or TV. Young children can quickly lose interest and sense that something else is happening. it's best to wait and bring them in when it's time for the family portion of the shoot. This way, everyone will be more relaxed and ready to participate.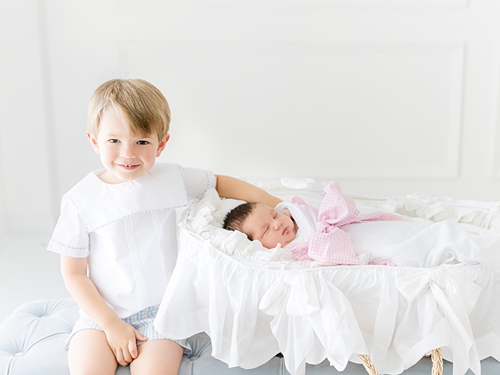 3. Plan outfits in advance, and make sure that your older children feel comfortable and happy in their clothes. Most toddlers could care less about clothes but there is the small group who HATE changing clothes. If your little one, tends to throw a fit when it comes to getting dressed, you may want to bring them dressed and ready to go.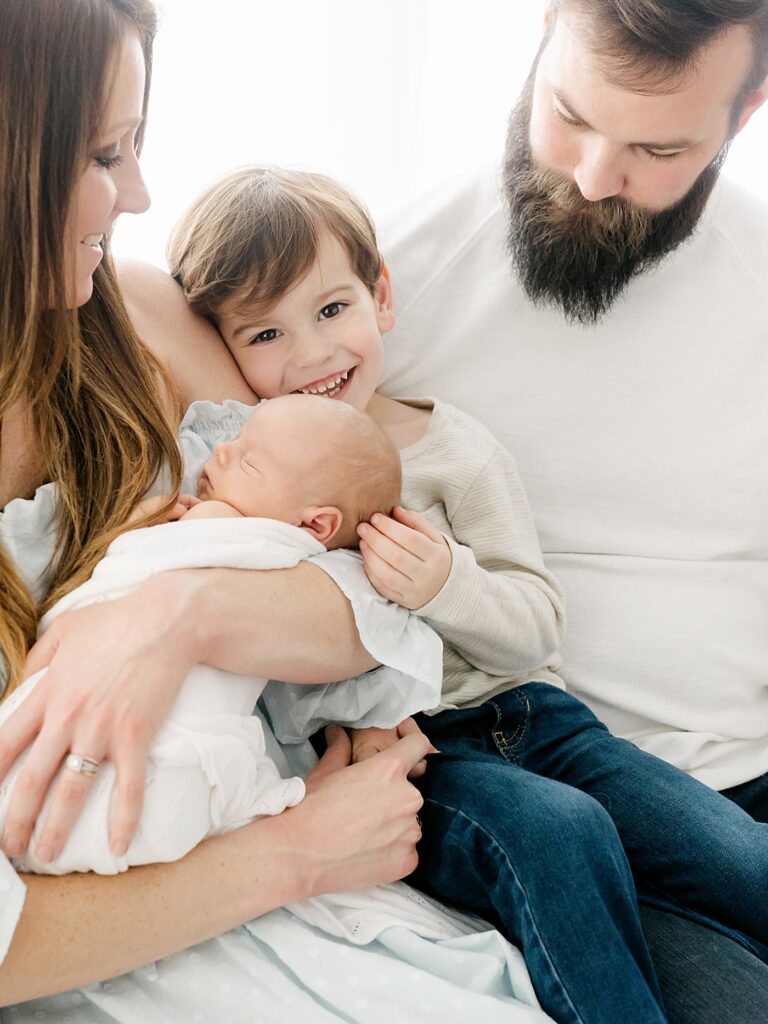 4. It's important to avoid over-planning the day before or the day of the photoshoot. Children can easily pick up on their parent's emotions, so if you're feeling anxious or rushed due to a tight schedule or oversleeping, they'll sense it. We've seen many instances where anxious dads, in a hurry to get back to work, led to confused and unhappy toddlers. It's essential to take the full day off and cherish time spent with your family, being present at the moment and enjoying each other's company.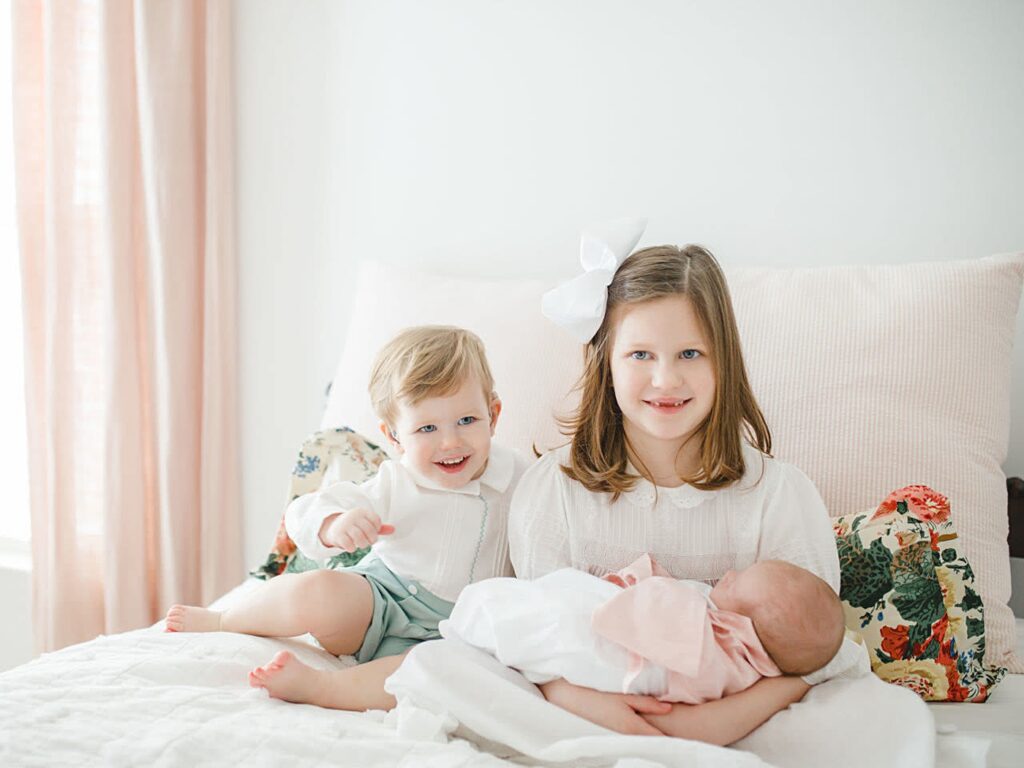 5. To get the best shots of your little ones, it's important to let the photographer take the lead during the session. As parents, it's natural for us to instruct our kids to "smile and look at the camera" or take one quick photo to wrap things up. However, toddlers may act out when they feel pressured. Trust in your photographer, they may be stepping back to match your child's mood to earn their trust or prevent your little one from getting overstimulated. This builds trust between the photographer and your child, resulting in those precious, genuine smiles. Once toddlers realize that the photo session is a fun experience, they'll be more open and cooperative.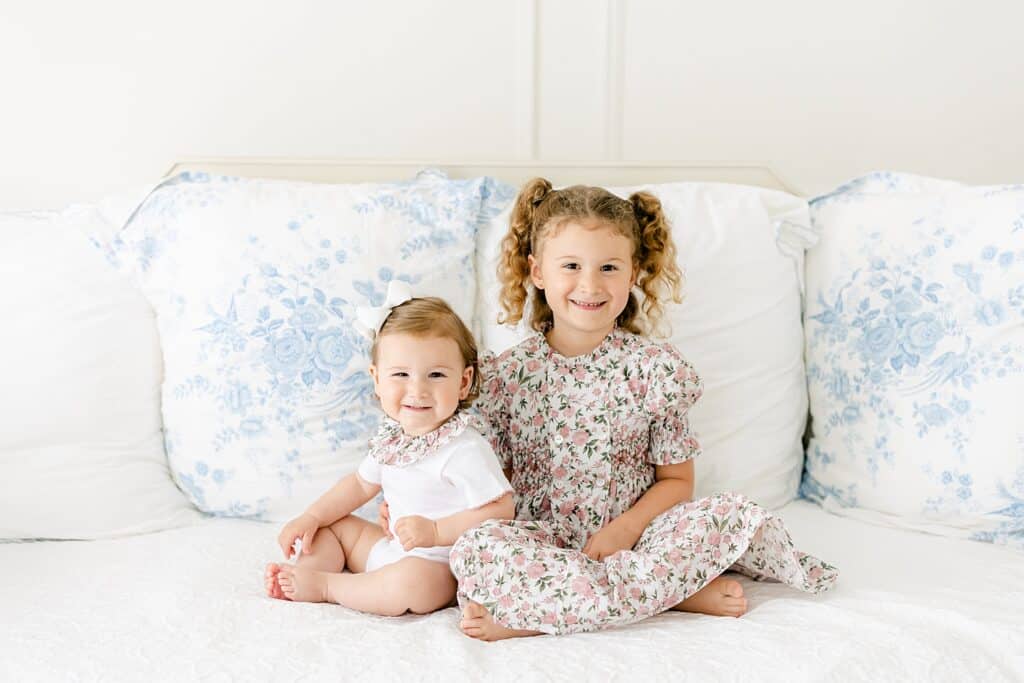 6. Finally, don't forget to relax and enjoy the moment! These photos will be cherished memories for years to come.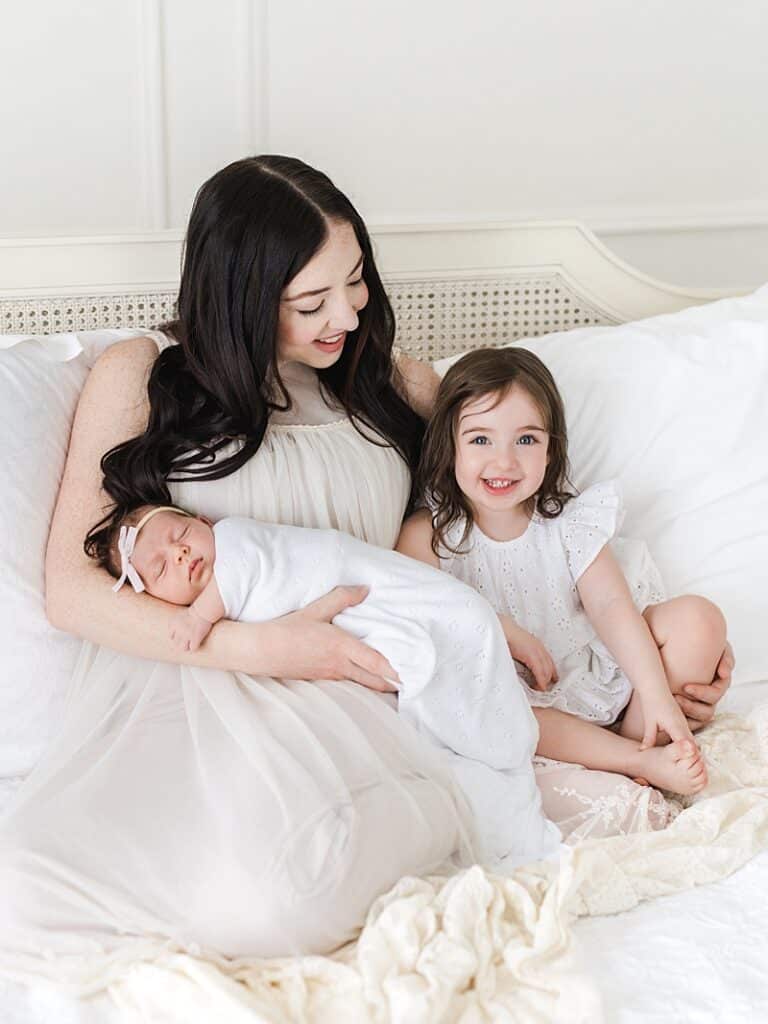 If you are expecting your second baby and want to chat more about a newborn session with your family of 4+ send me an inquiry here. The best time to book your newborn and maternity session is at the end of your first trimester. At KBP we typically book 4-5 months in advance so don't delay! Congrats on welcoming a new sweet baby and I hope to create something amazing for your to cherish.